Our Team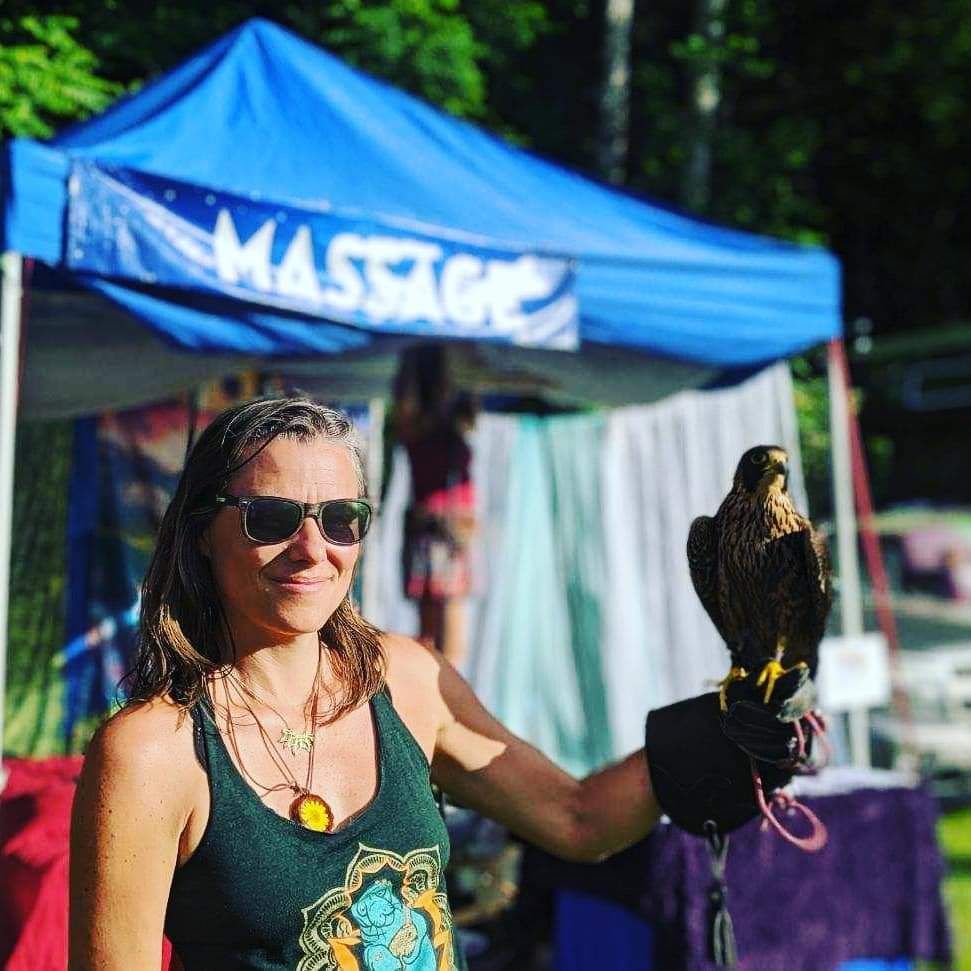 Becka Foster has been a medically certified and licensed massage therapist for 23 years. She has an integrative and detailed approach to therapeutic bodywork using multiple modalities, including deep tissue, neuromuscular, myofascial, cupping, ashiatsu, and movement and stretching. She evaluates each client individually to provide relaxation, stress relief, healing, and general wellness. Becka has worked extensively with those recovering from injury and athletes working to improve performance.

Becka's story: "I grew up in Atlanta. In my youth, I was passionate about basketball and softball and played on competitive teams that crossed the country. Playing sports made me realize that hand-eye coordination was one of my greatest gifts. I attended College of Charleston, graduating with a communications major and no plans other than to never sit behind a desk for work. Luckily, I met a professional massage therapist and recognized that this is my calling.

I attended Georgia Medical Institute and became nationally certified in Therapeutic Massage and Bodywork. Soon after graduating, I started my own massage business, Just Relax. In 2007, with the anticipated arrival of our first child, my husband and I moved from Atlanta to Asheville. A few years later, I opened Just Relax Asheville. I also discovered how much I enjoyed offering massage at local music festivals with my business partner, Brittany Wells. In 2023, Brittany and I opened Muscle Oasis to provide in-office bodywork and expand our festival business.

My husband and I live in Swannanoa with our two teenage daughters and two dogs. Massage is my passion, but when I'm not working, I like to hike, see live music, and go on fun adventures with my family."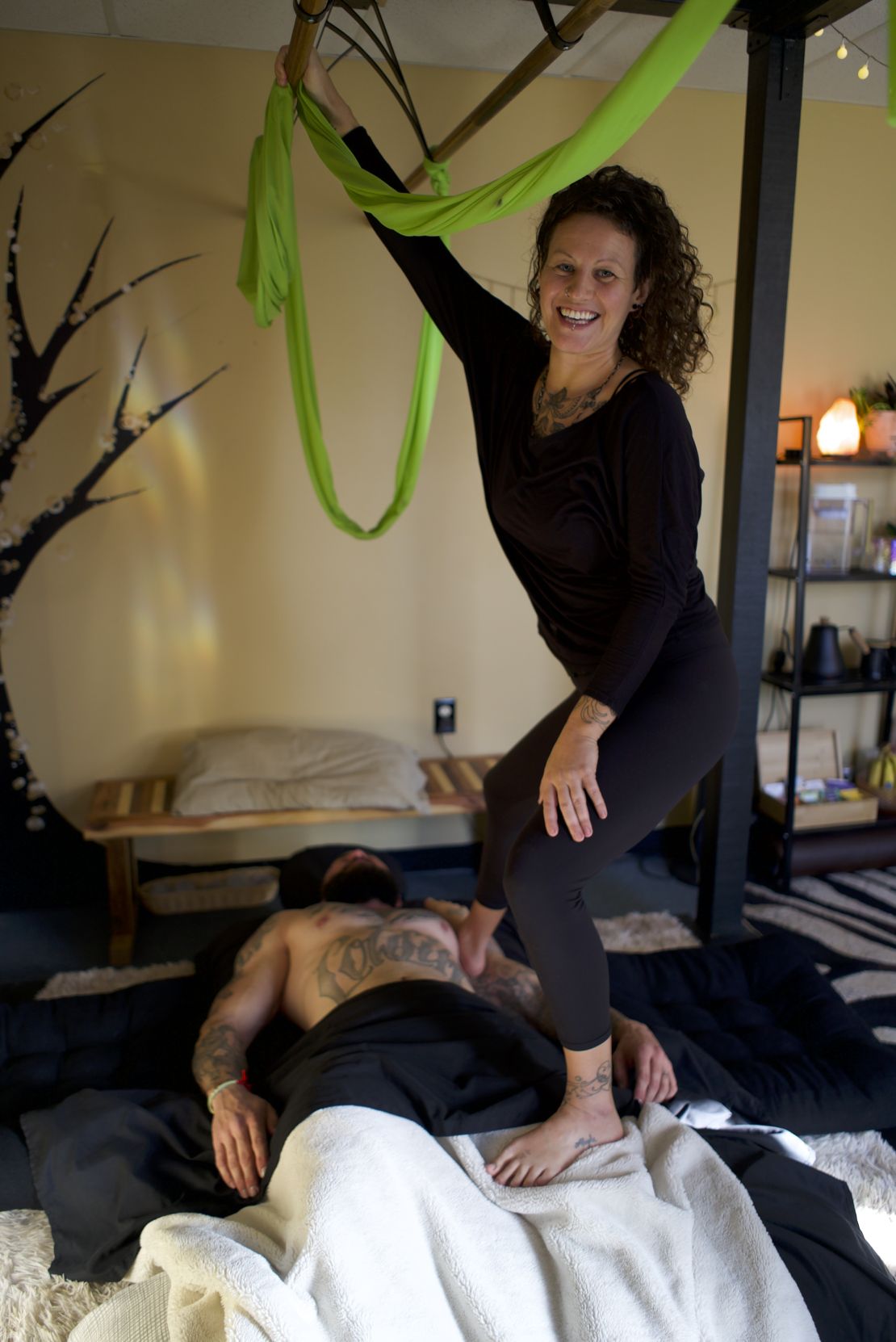 In addition to traditional massage and Ice/Metal Body Sculpting, Brittany Wells offers deep tissue Ashiatsu, using her feet to apply compression and deep muscle release. With Ashiastsu, a therapist supports themselves with bars and cloth drapes, using gravity to control massage intensity. Brittany takes her portable bars to festivals and events, where she introduces this type of massage to a variety of people. She loves the experience of giving massages outdoors, alongside her business partner, Becka Foster. Brittany moved to North Carolina in 2016, and, soon after, took an Ashiastsu training program. During the class, she realized this was the style of massage she wanted to focus on.
Brittany's story: "It brings me such joy helping people feel better in their bodies. We only have one body, let's take care of it! I have been practicing massage therapy since graduating from Cortiva Institute in Pennsylvania in 2013. I learned quickly that massage can be extremely beneficial for pain relief. For example, my client Sally Bailin suffered from a stroke seven years before meeting me. Together, we worked to activate muscles that she hadn't used in years. After a short time of this therapy, Sally went from not moving her left leg at all to being able to walk again. It was then that I truly realized the healing power of bodywork.
I enjoy living in Asheville with my two teenagers, our dog Blue and cat JuJu. Making new connections on the dance floor is one of my favorite activities!